Puffin Palooza: The Return of the Cutest Birds!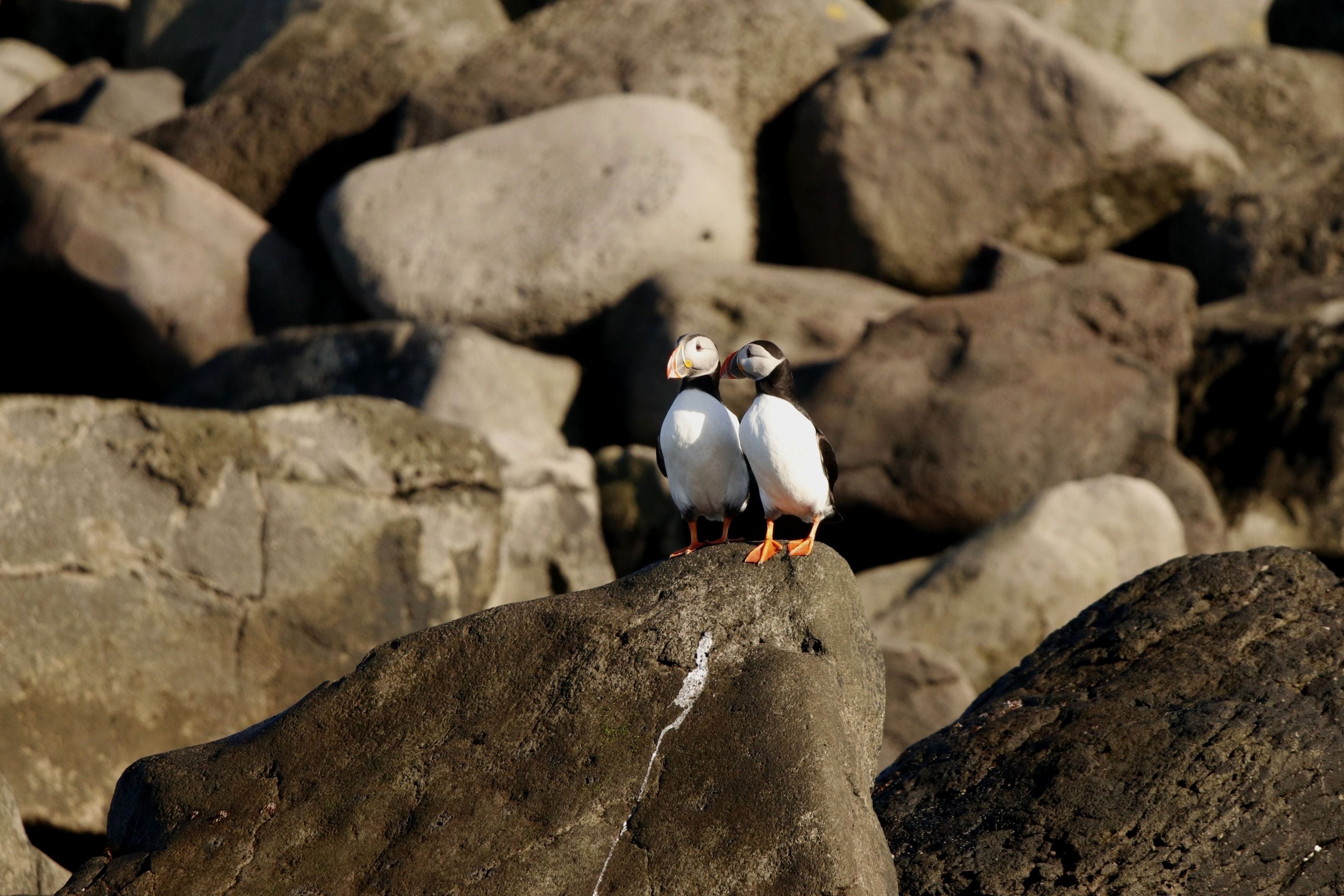 Puffin palooza, here we come! It's that time of year when our favorite feathered friends return to the islands of Akurey, Engey & Lundey in Reykjavik, Iceland. And boy oh boy, are we excited to see them again! Get ready for some serious cuteness overload.
The puffins are back in town, and they've brought all their puffin pals with them. We're talking thousands of these adorable little birds, with their bright orange beaks, black and white feathers, and waddling walk. They're like the penguins of the north, but way cooler.
Mr Puffin can't wait to show you these cuties up close and personal. Until mid-August, you'll be able to observe them as they hang out in their burrows, fly around like little superheroes, and dive into the water to catch fish. And let's not forget about their hilarious mating dance – you won't want to miss that!
And don't worry, our expert guides are here to make sure you have the best puffin experience possible. They'll tell you all about these fascinating birds and answer any questions you have. Plus, they might just have a few puffin jokes up their sleeves to keep you giggling.
So what are you waiting for? Come join us for a puffin party like no other. You'll leave with a smile on your face, a new appreciation for these cute little birds, and probably a few puffin-themed souvenirs. Can't wait to see you there!